Bruce Brubaker
piano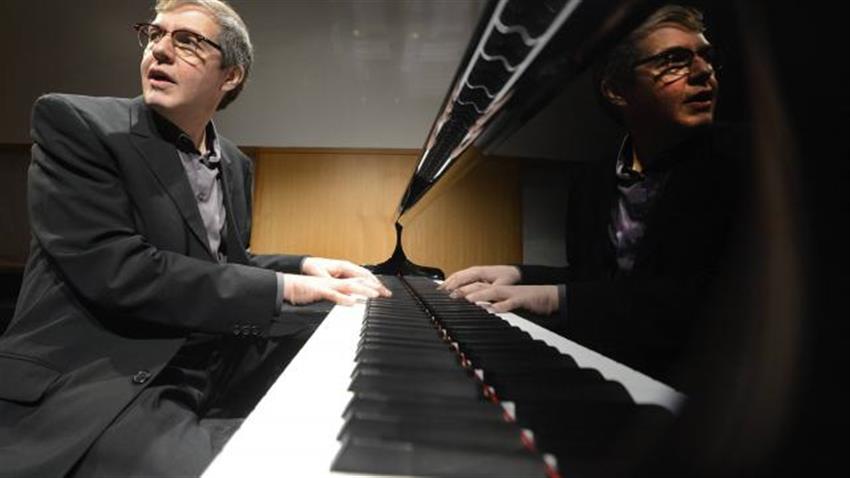 In live performances from the Hollywood Bowl to Leipzig's Gewandhaus, from New York's Avery Fisher Hall to Hong Kong, and in continuing recordings for ECM, Arabesque, and Bedroom Community, Bruce Brubaker is a visionary virtuoso, an artistic provocateur—the new musician. He performs Mozart with the Los Angeles Philharmonic, and plays music by Philip Glass on the BBC—and throughout the world. Profiled on NBC's Today show, Brubaker was presented by London's Wigmore Hall, at Michigan's Gilmore International Keyboard Festival, and Boston's Institute for Contemporary Arts (on the opening night of the Institute's new Diller + Scofidio-designed building.) Brubaker is a frequent performer at New York City's Poisson Rouge. His blog "PianoMorphosis" appears at ArtsJournal.com.
Pulitzer-Prize-winning Washington Post critic Tim Page has said: "I wouldn't trade Pollini, Argerich, Richard Goode, Peter Serkin or Bruce Brubaker (to mention a terrific younger artist) for any handful of Horowitzes!" Brubaker has appeared at Lincoln Center's Mostly Mozart Festival, at the Tanglewood Festival, at Finland's Kuhmo Festival, Antwerp's Queen Elizabeth Hall, Chicago's Harris Theater, and New York's Zankel Hall. New recording projects include Meredith Monk's complete piano music (with Ursula Oppens), a recording of music by Glass (for the French label Infiné), and a recording of Nico Muhly's Drones for Iceland's Bedroom Community label.
Bruce Brubaker has premiered music by Philip Glass, John Cage, Nico Muhly, and Mark-Anthony Turnage. Brubaker studied at the Juilliard School in New York. A longtime member of the Juilliard faculty, he is featured in the documentary film about the school made for the PBS "American Masters Series." Also at Juilliard, he originated an interdisciplinary performance project that brought together actors, dancers, and musicians, and appeared in public conversations with Philip Glass, Milton Babbitt, and Meredith Monk. His articles about music have appeared in several magazines as well as The Wall Street Journal, and USA Today. Brubaker now chairs the piano department at New England Conservatory in Boston.