Marina Chiche
violin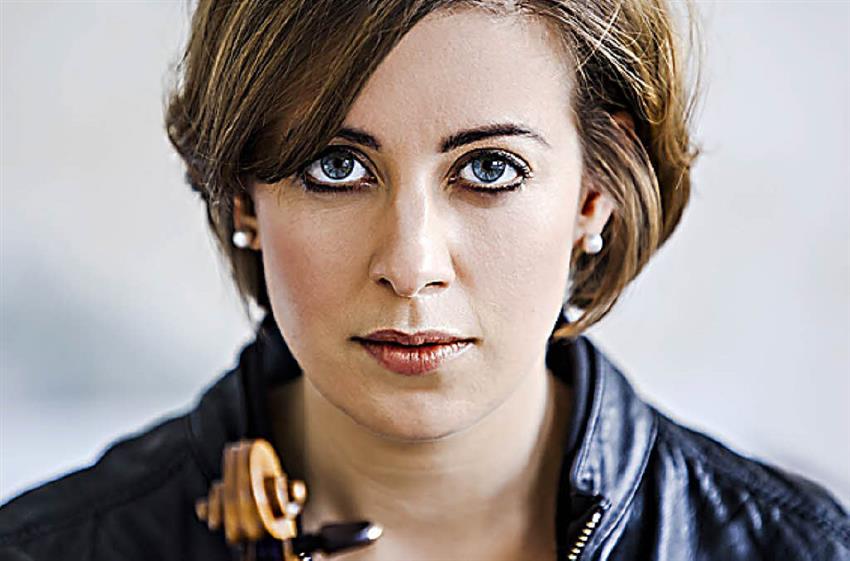 Marina Chiche was born in Marseilles – a cosmopolitan city which allowed her to encompass a wide horizon. It did not, however, prepare her and her violin bow for cities in Germany, for Budapest and Taiwan. It was her unsated curiosity and thirst for knowledge that changed the talented graduate of the Paris COnservatory into a complete, universal musician. Today, at the age of thirty, Marina is making an international career as a soloist, but she is equally adept in the performance of chamber and baroque music. She is also a passionate teacher and a concertmaster in many chamber orchestras.
Marina Chiche's original and demanding career was inspired mostly by her first teacher, Jean Ter Merguerian of the Conservatory in Marseille. A student of David Oistrakh, he has passed on to her the great Russian tradition, but above all, he taught her the value of constant searching.
At the age of 16 Marina was appointed 1st violin at the Paris Conservatory. At the age of 20 she commenced her concert career. A laureate of the "Révélation classique" award from the Adami association (2003), she went on to record a number of well-received albums. She received the title of "Révélation instrumentale française" twice (2004, 2005) during the Victoires de la Musique classique and her numerous performances on radio and television are contributing to her growing popularity.
There is growing demand for Marina Chiche to appear as soloist, with orchestra and with chamber ensembles, but the artist also reserves time to develop her artistry. Pierre-Laurent Aimard, and later György Kurtág have turned her attention to the creative process, as understanding it, and placing it within a proper historical context allows for a better interpretation of performed works. Marina has obtained a degree in German literature and civilisation. Afterwards she went on to study musicology at the Paris Conservatory, where she received 1st prizes in four categories: violin, chamber music, analysis and esthetics. Chiche currently studies with Joseph Silverstein, Ida Haendel and Boris Belkin at academies in Verbier and Siena.
A meeting with Ana Chumachenco in the class of Boris Kushnir in Vienna was a turning point.  Marina decided to study with her at the Hochschule in Munich, where she obtained a Meisterklassediplom. At the same time she teaches the violin at CRR in Caen (2007–2008), as well as political science (2008). Fascinated with the cultures of Asia, she has seized an oportunity to travel to Taipei to lecture at the University of Fine Arts, also adding Chinese to her list of languages.
After returning to Europe she acquired experience in two important areas: a deepening of her knowledge of Bach and expanding her repertoire with Hungarian teacher Ferenc Rados. She also completed her master's degree in early music at Universität der Künste Berlin, where she also ultimately settled. Marina Chiche stays in close contact touch with many artists, including pianist Florent Boffard, cellist Anssi Karttunen and clarinettist Chem Halevi.