Paul Lay
piano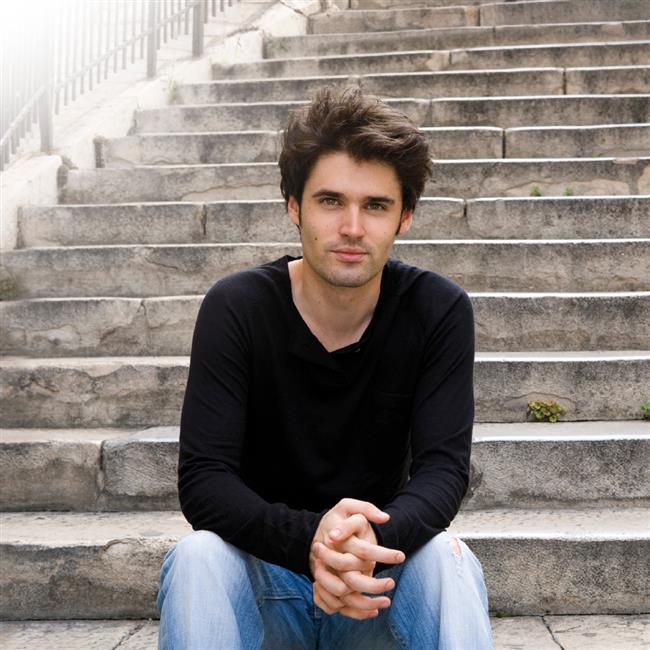 After completing his education at the conservatory in Toulouse and at the CNSM in Paris in the Faculty of Jazz and Improvised Music, where his teachers included Hervé Sellin, François Théberge, Glenn Ferris and Dre Pallemearts, Paul Lay continued to refine his skills with Riccardo del Fra, Joey Baron, Marc Johnson, Archie Shepp, Michel Portal and Marc Ducret.
After receiving the best soloist prize at the la Défense National Jazz Competition (previously the prize was awarded to Bojan Z and Baptiste Trotignon), Paul Lay went on to win prestigious international competitions, including the International Competition in Moscow, the Martial Solal Competition and the International Competition in Montreux. He also received the Meyer Foundation Prize and the Mécénat Musical Société Générale.
As a soloist and member of various ensembles (Paul Lay Mikado Quartet, Paul Lay Trio, Alcazar Memories), Paul Lay is invited to play the most famous venues and festivals in France and abroad: Duc des Lombards, Sunside, Club Vertigo, The National Stage in Cherbourg, Jazz Villette, festivals in Annecy, Biarritz, Cologne, Midsummer Festival in Hardelot, Musique in Empéri, Piano aux Jacobins in Toulouse, the North Sea Jazz Festival in Rotterdam and the Radio France Festival in Montpellier.
Paul Lay also plays with the Géraldine Lauren Quartett, Terez Montcalm, Riccardo Del Fra Quintet, Ping Machine, Shauli Eina Quintet, Ensemble Aum de Julien Pontvianne, and performs in Théâtre du Châtelet in John Adams' "I Was Looking at the Ceiling and Then I Saw the Sky". On the occasion of the first UNESCO international jazz day Paul Lay accompanied Barbara Hendricks in a medley of spirituals and gospel songs.
After his performance with Isabel Sorling (vocal) and Simon Tailleu (double bass) in the Criée d'Alcazar Memories theatre in a homage to the Marseille Music-Hall on the occasion of Marseille being the European Cultural Capital in 2013, Paul Lay returned to the venue in January 2014 for an evening devoted to Michel Petrucciani. Then, he was accompanied by Baptiste Trotignon and Aldo Romano.
Pau Lay also performed with his new quartet at a jazz festival in Duc des Lombards, Maintenon and in a duet with pianist Denis Pascal in Albi and in the Neuilly Theatre, where they presented a wide-ranging project titled "American Night". He has also completed a tour of Sweden with Alcazar Memories.
Paul Lay is regularly invited to perform abroad. He plays at the IAJE in New York, in Toronto and in Berlin. With the support of the French Institute, he toured Russia, Central and South America (Peru, Mexico, Trinidad and Tobago and the Dominican Republic).