Raphael Sévère
clarinet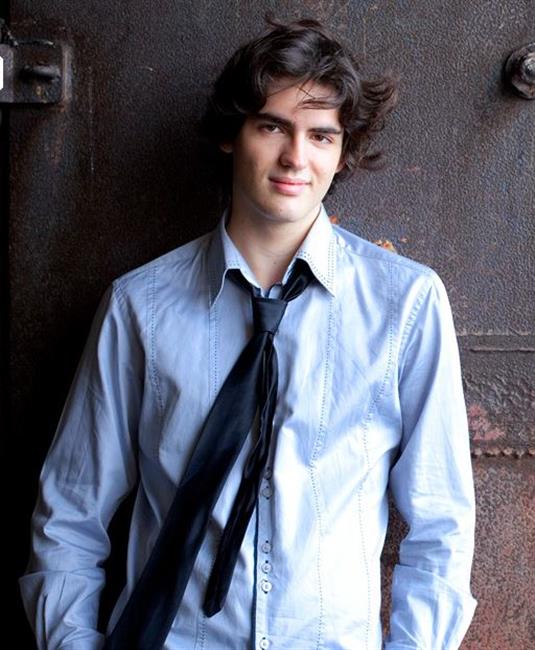 Raphaël Sévère made his public debut at the age of twelve, during the France Musique programme hosted by Gaëlle Le Gallic. At the age of 15 he received the title of "Révélation soliste instrumental" at the Victoires de la Musique. In November 2013 the musician won the prestigious Young Concerts Artists International Auditions competition in New York, winning the first prize and eight special prizes.
Born in a musical family, Raphaël began his musical education at a very early age. He learned to play the piano, violin and cello. At the age of eight he began to play the clarinet at the conservatory in Nantes, continuing his study of the piano. Three years later he performed for the first time as a soloist in China, playing Mozart's Clarinet Concerto under the direction of Yu Feng, director of the Beijing Opera Orchestra.
At the age of 12 he became the laureate of five international competitions, including a competition in Tokyo, where he won 1st prize and four special prizes (in the up to 20 years category). At 14 he was accepted by the Paris Conservatory, where in June 2013 he received his master's degree aith top marks, unanimously agreed by the examination commission.
Raphaël Sévère has performed in many venues , including the Radio France concert auditorium, Salle Gaveau, the Louvre, Musée d'Orsay, Cité de la Musique in Paris, and also in Cité des Congrès in Nantes, Corum in Montpellier, in the Palais de la Musique in Strasbourg, Arsenal in Metz, Monforthaus in Feldkirch, Atheneum in Bucharest, the Centre of Culture in Macau, City Hall in Hong-Kong and during the International Forum in Tokyo and Niigata.
He has been invited to perform as soloist with orchestras in Bretagne, Picardie, Tours, Auvergne, Cannes PACA, Nice, Mülhausen and Strasbourg, with the  Orchestre de la Garde républicaine, Orchestre National d' Ile-de-France, with the Russian National Philharmonic Orchestra, the Budapest Chamber Orchestra, the Württemberg Chamber Orchestra and with the Wind Camerata in Hong-Kong.
Sévère plays chamber music with Adam Laloum, Jérôme Ducros, Jean-Frédéric Neuburger, Igor Tchetuev, Isabelle Moretti, Nora Gubisch, Philippe Bernold, Deborah i Sarah Nemtanu, Olivier Charlier, Gérard Caussé, Henri Demarquette, Jérôme Pernoo, Xavier Philips, François Salque, trio Les Esprits, and the Prazák, Sine Nomine, Ebène and Modigliani string quartets.
His first album "Récital de musique française" was recorded live when Raphaël was only twelve. It received 4 diapasons from "Diapason" magazine. "Classica Répertoire" listed the artist as a "discovery", while the web site Classique Info Disque called the album a revelation.
His second album, titled "Opus 2" received 5 diapasons.